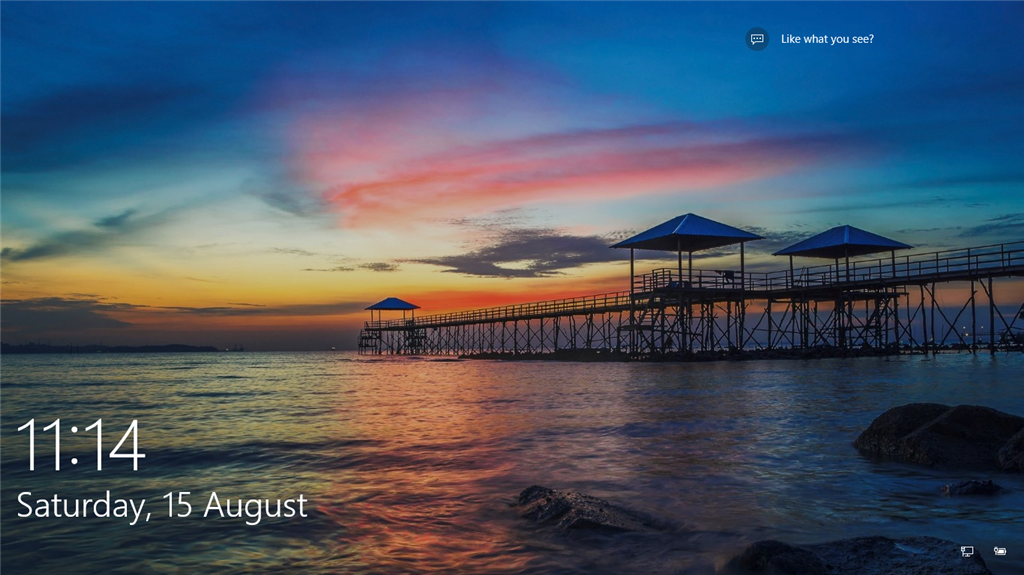 Spotlight Wallpaper
Windows 10 lockscreen images for your wallpaper
Spotlight Wallpaper will copy new Spotlight lockscreen images to a folder and then randomly (optional) select one of them as your wallpaper.
What is Spotlight Wallpaper?
In Windows 10 your lockscreen will randomly show beautiful full-screen images. Microsoft calls this feature "Windows Spotlight". There is however no easy way to copy these or use them as regular wallpapers.
Spotlight Wallpaper is an application that will help solve these problems for you by copying any new Spotlight background images to a folder of your choice. It will also randomly select one of the images and use as your Windows wallpaper (this feature can be turned off).
How does it work?
When launched, the application will open a special folder on your computer where Windows stores images for use with Spotlight. It will then search trough this folder and copy any landscape high resolution images into a folder of your choice.
The default copy folder is set to My Documents\Spotlight Wallpapers.
Once the images have been copied it will assign one of them (at random) as your current Windows wallpaper.
Usage instructions
Simply launch the application and any newfound Spotlight images will be copied and your wallpaper changed. If you used the default settings when installing the application it will also be launched when Windows starts.
Configuration
There is currently no UI for configuring the application, instead open and modify the file Config.yml found in the installation directory. Here you can change the default settings such as the folder to save your Spotlight images to and if you want the wallpaper to be automatically changed on startup. Since version 1.0.3 we've also added some more options during install, for example disabling the function that automatically changes your wallpaper.
Using together with Windows wallpaper slideshow feature
Per default Spotlight Wallpaper will change your wallpaper every time Windows is restarted. This will disable any slideshow folder you have configured. Since version 1.0.3 you can easily turn this feature off during installation.
What is a wallpaper slideshow?
Windows central has a good guide on using wallpaper slideshows: https://www.windowscentral.com/enable-windows10-slideshow-and-battery
Enjoy!